St Patrick's Links
Architect – Tom Doak 2021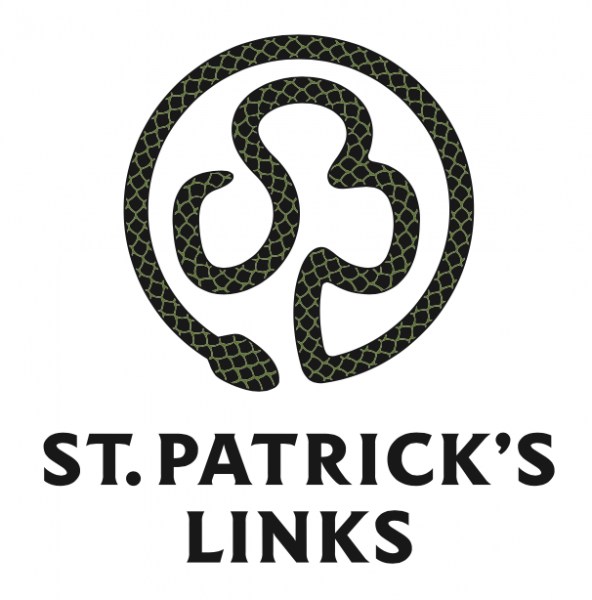 RANKED #55 IN THE WORLD'S TOP 100 COURSES - GOLF MAGAZINE 2021-22
The Rosapenna Golf Resort acquired the St Patrick's Links in late 2012, a former 36-hole facility developed by the Walsh Family of Carrigart. The Maheramagorgan Links designed by Irish architect Eddie Hackett and the Trá Mór Links designed by PGA Professional Joanne O'Haire, both opened for play in the mid-1990's.

Discussions ensued with Tom Doak of Renaissance Golf Design, with Tom finalizing his lay-out with lead associate Eric Iverson in March 2013. The St Patrick's Links is routed in the adjoining dune system just south of the existing two courses at Rosapenna. Originally encompassing 36 holes, Tom has fashioned 18 unrecognisable and unforgettable holes over the same tract of land. The result? A sprawling links that is destined to become a modern great. It sits on the most magnificent piece of links land - huge scale, west coast of Ireland scenery, with enough variety in dimension to present a real diversity of golf holes. The routing takes golfers on a journey through huge dunes, to high above Sheephaven Bay, along the coast, then back over some more gentle dunes... and that's just the front nine! With plenty of width and an eclectic mix of naturalised bunkers, the course is unlike anything in the UK & Ireland... or anywhere else for that matter.
An intimate group of founding members including Frank & John Casey of the Rosapenna Hotel & Golf Resort and architect Tom Doak have funded the construction of the new 18-hole course in a partnership between The Casey Family who have owned & operated Rosapenna for over four decades & Tom Doak of Renaissance Golf Design. Construction began in April 2018, with all of the greens completed in 2019 to ensure that they are matured and at their best from opening day. Notwithstanding the Covid-19 pandemic, all of the finishing touches were carried-out in 2020.

The St Patrick's Links is now officially open for visitor play. A temporary Links House operates on site with all golfers checking in there rather than the main Golf Pavilion. See Google Maps for directions or CLICK HERE for directions from the Resort hotel. Please note the Links House golf shop is a cashless facility, we only accept cashless transactions via credit or debit card.

We offer stay & play packages including the St Patrick's Links alongside the Old Tom Morris Links and the Sandy Hills Links, contact reservations@rosapenna.ie. Day visitors are also very welcome, we have a great value Three Links Ticket for golfers staying off-site which includes one round on each of the three links. An attractive same day replay rate is also available for the St Patrick's Links, email golf@rosapenna.ie
St Patrick's Links has debuted as the highest new entry at #55 on the GOLF Magazine Top 100 in the World rankings 2021-22 alongside only three other courses in Ireland; Ballybunion, Lahinch & Portmarnock.
All golf is bookable via Central Golf Reservations on 00353 (0)74 915 5000 or email golf@rosapenna.ie
To book a visitor round on the St Patrick's Links directly online please CLICK HERE.
To submit a multi round booking request please CLICK HERE.
"Might this rival Barnbougle Dunes as Doak's ultimate expression in architecture? I don't see why not, as all the key ingredients are present: ideal soil and land, one-off landforms captured within the fairways, lack of eye candy, and eye popping interior green contours with short grass often to the high side of the putting surfaces. Throw in knowledgeable owners and first-rate green keeping practices and you have a course with no flaws" - 147 +2 Custodians of the Game, Ran Morrissett of Golf Club Atlas, January 2022
"So... I have a new favourite Doak course. The scale is insane. He had the canvas of what could've been 36 and instead it's an ultimate 18" - Matt Ginella, August 2021
"It's not unrealistic to say that this is one of, if not the last truly great undeveloped links site in Ireland," John Casey added. "So, we are beyond excited to see Tom and Renaissance Golf Design work amongst these dunes." - The Fried Egg, June 2019
Recent Press
2022
Golf Digest - The most intriguing new International courses 2022
Golf World - The 25 Best Golf Breaks in GB&I (Donegal #6)
GOLF Magazine - Design Principle: Deliver a great adventure
Destination Golf - The Game Changer by Kevin Markham
LINKS Magazine - 10 Must-Visit Public Golf Destinations for 2022
LINKS Magazine - 21 Best Holes of the 21st Century
13 courses the Golf Monthly team are hoping to play in 2022
2021
Meet the 7 newcomes on GOLF's latest Top 100 Courses in the World ranking (St Patrick's Links #55)
Top 100 Courses in the World: GOLF's 2021-22 ranking of the best designs on the planet
GOLF's Top 100 Courses in the World, broken down by country (and state!)
Golf Digest US - Matt Ginella discovers Ireland's breathtaking North-West region
Rolling & tumbling - Adam Lawrence of Golf Course Architecture Magazine visits St Patrick's Links
Golfweek - Tom Doak's St Patrick's Links opens at Rosapenna in Ireland
The St Patrick's Links: Believe the hype for Ireland's first new course since 2009
Today's Golfer - Why St. Patrick's Links is the best new course in the WORLD
Irish Independent - A game-changer for golf in Ireland
GOLF.com - Inside St Patrick's Links, one of the most anticipated new courses of 2021
LINKS Magazine - Tom Doak's New Design in Ireland
GOLFPASS - Top 10 destinations to visit in 2021
2019
2012
All further enquires regarding the St Patrick's Links, please contact
golf@rosapenna.ie